On the 27th of January was the first Code Rood action conference in Groningen. We came together with over 100 people to plan the first steps towards a mass civil disobedience action in Groningen. We chose a date: from 24 to 31 August we will organise an action camp. And around Bommen Berend (Groningen's liberation day) we will come in action against the gas extraction. Together we will break the power of the NAM, Shell and Exxon! Enough is enough: the gas extraction needs to shutdown!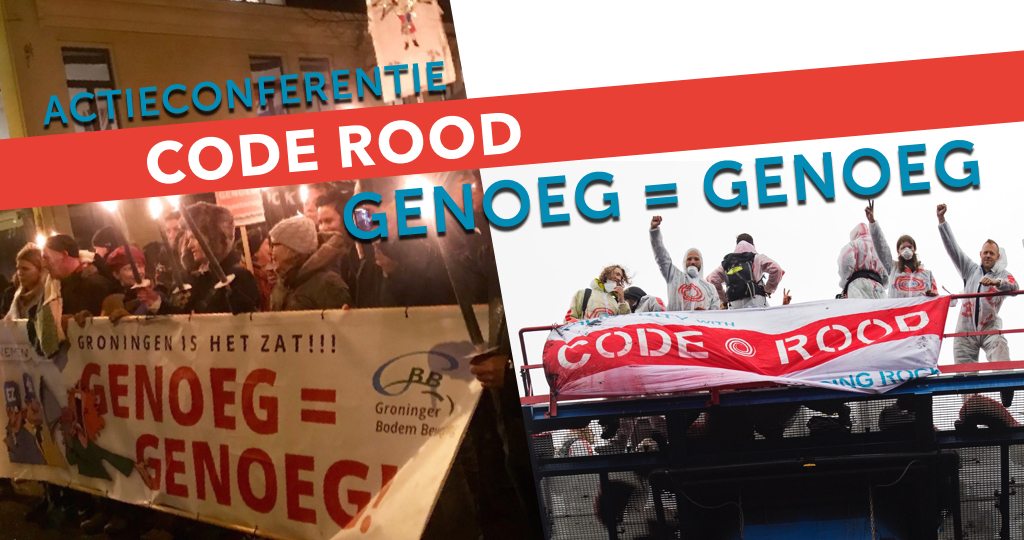 Our next action conference is on the 17th of March in Groningen. We will gather to make our next steps and take decisions together. All the different working groups started working in the mean time. The exact program of the action conference will be announced later, and is depended on the topics that the working groups suggest.
Do you want to join in making our mass action a success? Come to the action conference on 17 March! Everyone is welcome. It does not matter whether you are coming for the first time or have been involved in a working group for some time.
Do not forget to sign-up below. You will receive the exact programme and location of the action conference by email a week before. There will be lunch and it is possible to join dinner afterwards. The main language is Dutch, but translation to English will be arranged.