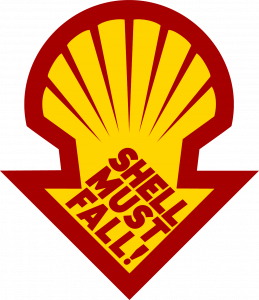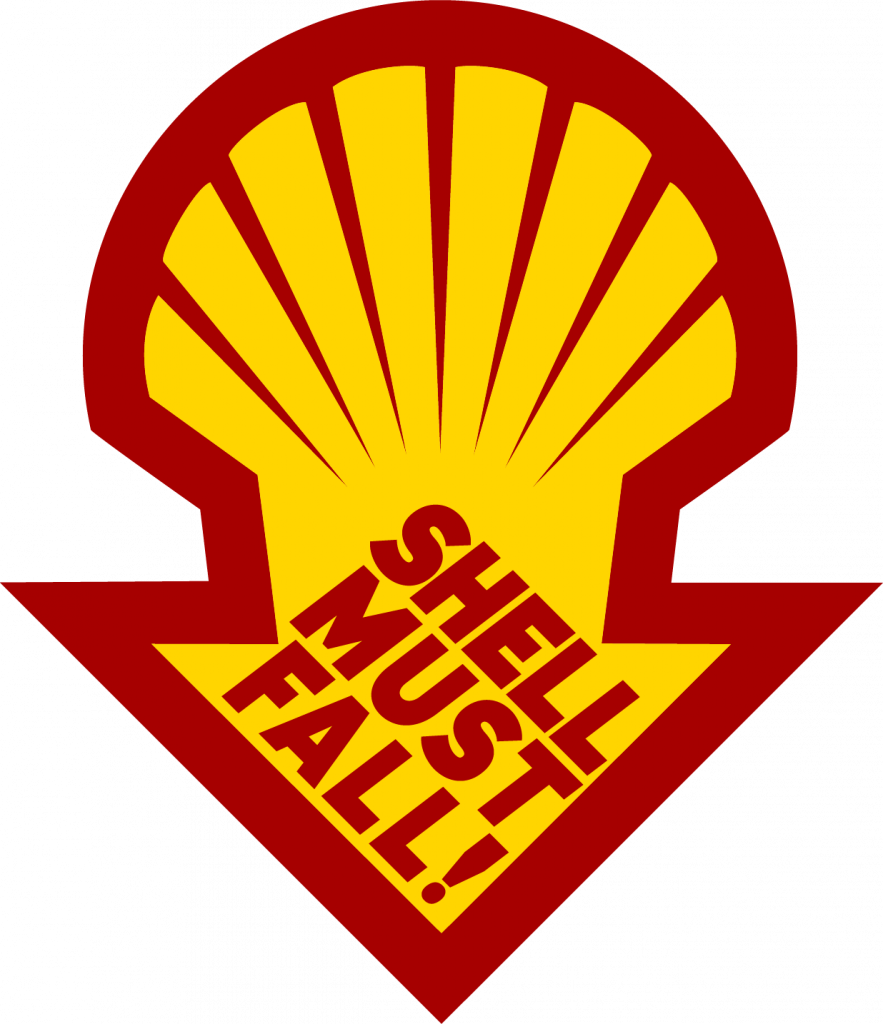 It's time to
make Shell history.
Shell AGM
Every year in May, shareholders of Royal Dutch Shell meet in Scheveningen (The Hague), for the Annual General Meeting (AGM).
The AGM is where the company fulfills its legal duties: approving the Annual Report and discussing the plans for the following year. It is where they openly decide to carry on their destructive business-as-usual.
In the midst of a climate emergency, the last thing we need is shareholders of an oil giant meeting to discuss how they are going to maximise their profits.
We say no more! May this shareholders meeting be the last one ever held! Let's make 2020 the first year without Shell AGM!
DEMANDS:
DISMANTLE SHELL by any legal, economic political means necessary
provide a JUST TRANSITION for the workers in the fossil industry
ensure REPARATIONS for impacted communities and ecosystems
build a decentralised and socialised ENERGY DEMOCRACY for all
FAQ
What is codeROOD? Who is behind this?

codeROOD is a cooperation between people who together battle the fossil fuel industry and its power. This means all forms of oil, gas and coal. The most important thing these people share is that climate breakdown and the damages caused by the fossil fuel industry cannot be stopped with just individual actions. We take action against corporations who are responsible for extracting, transporting and burning fossil fuels. We also come into action against governments who let this happen freely.
codeROOD takes civil disobedience to the masses by making it visible and palpable. This happens by openly announcing the action day and by mobilizing nationally and internationally. codeROOD helps local communities who experience the direct effects of the extraction of fossil fuels. codeROOD stands in solidarity with other movements against the fossil fuel industry and climate change and other forms of injustice, extortion, repression and discrimination.
What's up with targeting the AGM? I thought codeROOD was all about infrastructure!

Climate emergency demands more than reactive interventions at the sites of injustice and destruction. We are now moving upstream, where the crisis is being willfully perpetuated.
Technically speaking, the AGM is part of the legal infrastructure for publicly traded multinational corporations. It's not a trade show or a cocktail party — to hold an AGM is their legal obligation to operate as a company.
Towards and in 2020, we intend to escalate our actions by proactively targeting sites of decision and power of the fossil fuel industry to generate an inescapable political crisis.
Aren't there already so many anti-Shell campaigns going on? What are you adding to this?

There is indeed great momentum against Shell: from frontline resistance and court cases, to exposing tax evasion and obscene profits, there are many ways to make life hell for Shell.
We are inspired by and would like to contribute to the success of these campaigns. A mass disobedient offensive can help converge and amplify our diversity of tactics.
Is it even possible to 'cancel' an AGM? Can't they simply change the date and location of the AGM last minute?

They are legally obliged to physically meet in the Netherlands, and a change of location must be announced in advance. We are committed to re-evaluate and adapt our plans if necessary.
Say you managed to disrupt considerably the AGM. What then?

If shareholders can't vote, financial decisions and operations of the company will be affected. This will also damage the company's reputation —Shell will become a risky asset.
Our ambition should be nothing less than simultaneously disrupting their decision making, eroding their market value and public image, and emboldening the opposition to Shell.
Don't you think that Shell, with its army of lawyers, lobbyists and spin doctors won't just get away with it?

Due to the endless efforts of countless dedicated people around the world, every year, the opposition to Shell grows faster than their profits. It seems to us that the time is ripe to shift public opinion for an all-out offensive against Shell and for climate justice.
That said, we are aware that we cannot achieve this alone. Our aim is to build a diverse and inclusive platform to bring down Shell by any legal, political and economic means necessary. We call all our allies in the Climate Justice movement and intersecting struggles, in the Netherlands and across the world, to join us in this project.
Impacted communities get the chance to voice their grievances at the AGM. Aren't you doing them a disservice by canceling it?

Quite the opposite — our goal is to amplify the voice of frontline communities by creating a spectacular controversy around the very legitimacy of the AGM.
We intend to work with communities affected by Shell (in Groningen, Nigeria, Alberta…) at every stage of the mobilisation process.
We have stronger resolve than ever to stand in solidarity at the frontlines and defend people and planet against extractivism.
Where does the name Shell Must Fall come from?

The campaign title Shell Must Fall is inspired by the South-African Rhodes Must Fall and Fees Must Fall campaigns, in which students demanded the decolonisation of the education system and large-scale social and economic transformations, with the aim of tackling deep rooted racism, inequality and injustice. The fossil giant Shell is built on similar colonial structures and aggregates existing inequalities and (climate) racism. This must end. The Shell Must Fall campaign fights for a systemic transformation in solidarity with the student-activists from the campaigns in South Africa. 
I wanna make Shell history.
Tell me what to do!
We are building a great coalition to dismantle Shell. Join us by leaving your details below
Upcoming Events

Upcoming Events
There were no results found.