Dit evenement is voorbij.

Dit evenement is voorbij.
17 november, 2019 @ 19:00

-

22:00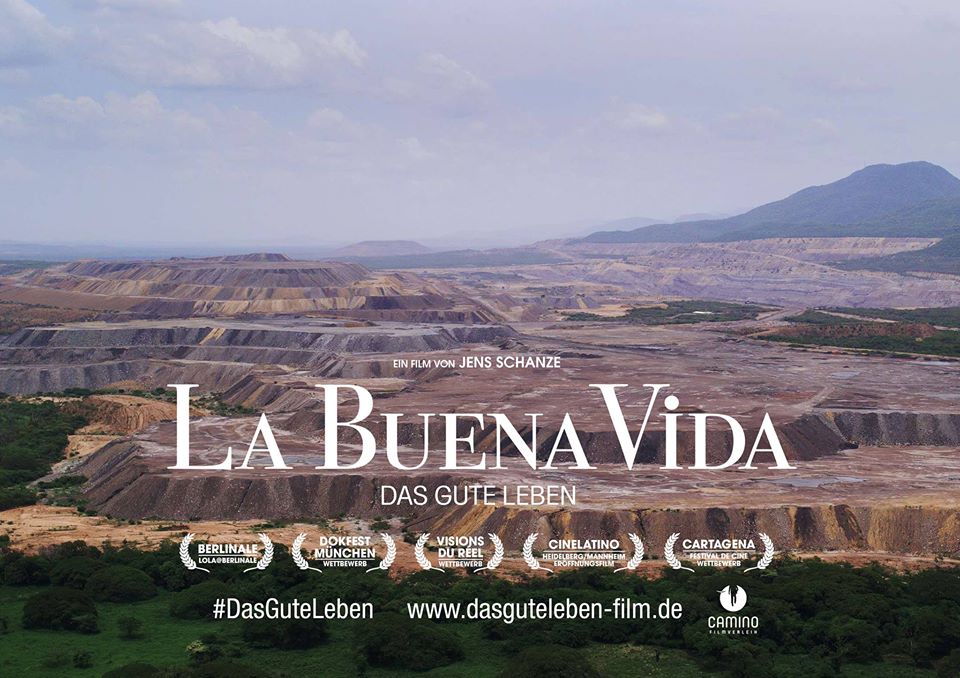 Screening of La Buena Vida (2015, 97 min)
AND
Update & Context will be provided by frontline activists of Red de Iniciativas Comunitarias (RICO)
Rotterdam is the heart of the coal transshipment sector in Europe, and that alone puts the harbour of Rotterdam at the center of climate breakdown; there's no other port in Europe that transships as much thermal coal and coking coal. Most of that coal gets transported to power plants and blast-furnaces in Germany, France, Belgium, but also to either one of the four operating coal plants in the Netherlands. Added to this are the horrible practices involved with mining the coal, but this does this not stop the harbour of Rotterdam from importing big quantities of it either, and this includes coal from Colombia.
The so-called "discovery" of America in 1492 has caused the worst demographic catastrophe in human history, with around 95 percent of the indigenous population annihilated in the first 130 years of colonization and about 12 million people sent from the African continent to the Americas being forced into slavery. The indigenous people of Abya Yala (Latin America) have been enduring land eviction, the commodification of natural resources, genocide and assimilation. In the north of Colombia, the Wayúu people have been resisting for centuries, defending their territory, culture and way of life, but now their way of life is being destroyed by the El Cerrejón coal mine. Extending for 700 square kilometers, Cerrejón it is the world's largest open-cast coal mine.
This documentary, La Buena Vida, offers a glimpse of what people in the Global South face every day on the frontline of climate justice; what (historic) role does the Global North play in these situations? What does resistance against coal companies in Colombia entail? What does development mean?
And what is a good life?
We would like to give a brief context and update about the struggle not only in La Guajira, but also in Cesar.
Doors open: 19:00
Start programme: 19:30