Busses From The Netherlands to Ende Gelände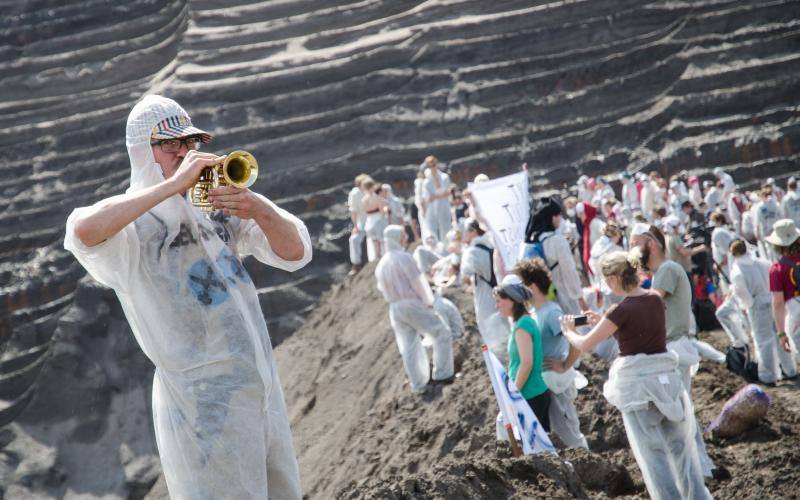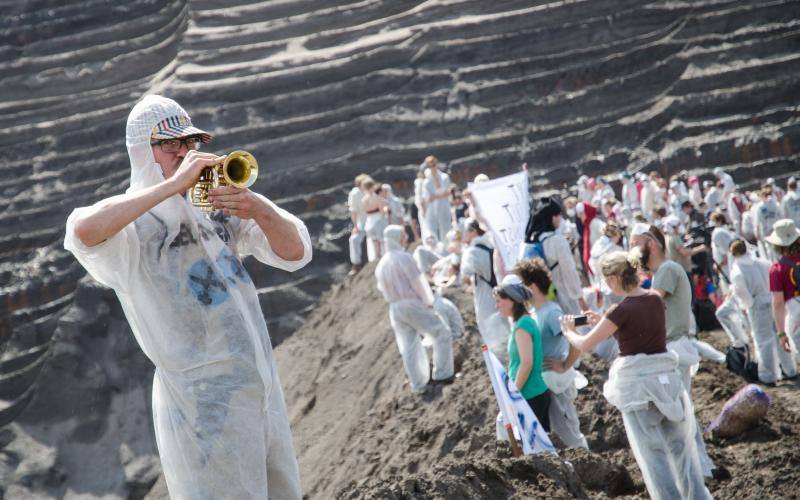 One bus will leave on Wednesday evening June 19th, another bus will leave on Thursday evening June 20th. All buses will return on Monday June 24th. The buses will depart from Amsterdam, Utrecht, Groningen and Nijmegen.
Mark the weekend from 19 to 24 June in your calendar and become a part of the Ende Gelände mass action 2019 in the Rhineland! We will block the dirty coal infrastructure and will state clearly: our house is on fire! We need to get going towards climate justice and put an end to coal immediately! Coal phase-out is manual work!
This year, we want to focus especially on the villages. Because RWE is not only destroying the Hambach Forest and most fertile farmland, it also destroys people's homes – over here as well as globally, from the Pacific islands to Bangladesh and Mozambique. We declare our solidarity with the local resistance on-site and all those affected by brown coal fields. Here, too, we say: "Ende Gelände" and call out for joint actions to stop all forced resettlements, all demolitions, all clearings, destruction of land and nature immediately!
We will continue to fight with all our energy to make sure that this planet is not driven to the wall by narrow-minded, site-fixed, reality-denying rulers. That's why Ende Gelände is again calling for a mass action in June in the Rhenish brown coal area. Our action is an expression of determination: We will return to the pits until the last excavator stops and all villages remain! Everywhere!