Climate Justice Action in Sweden! Travel from NL
6 September, 2019 @ 08:00

-

8 September, 2019 @ 17:00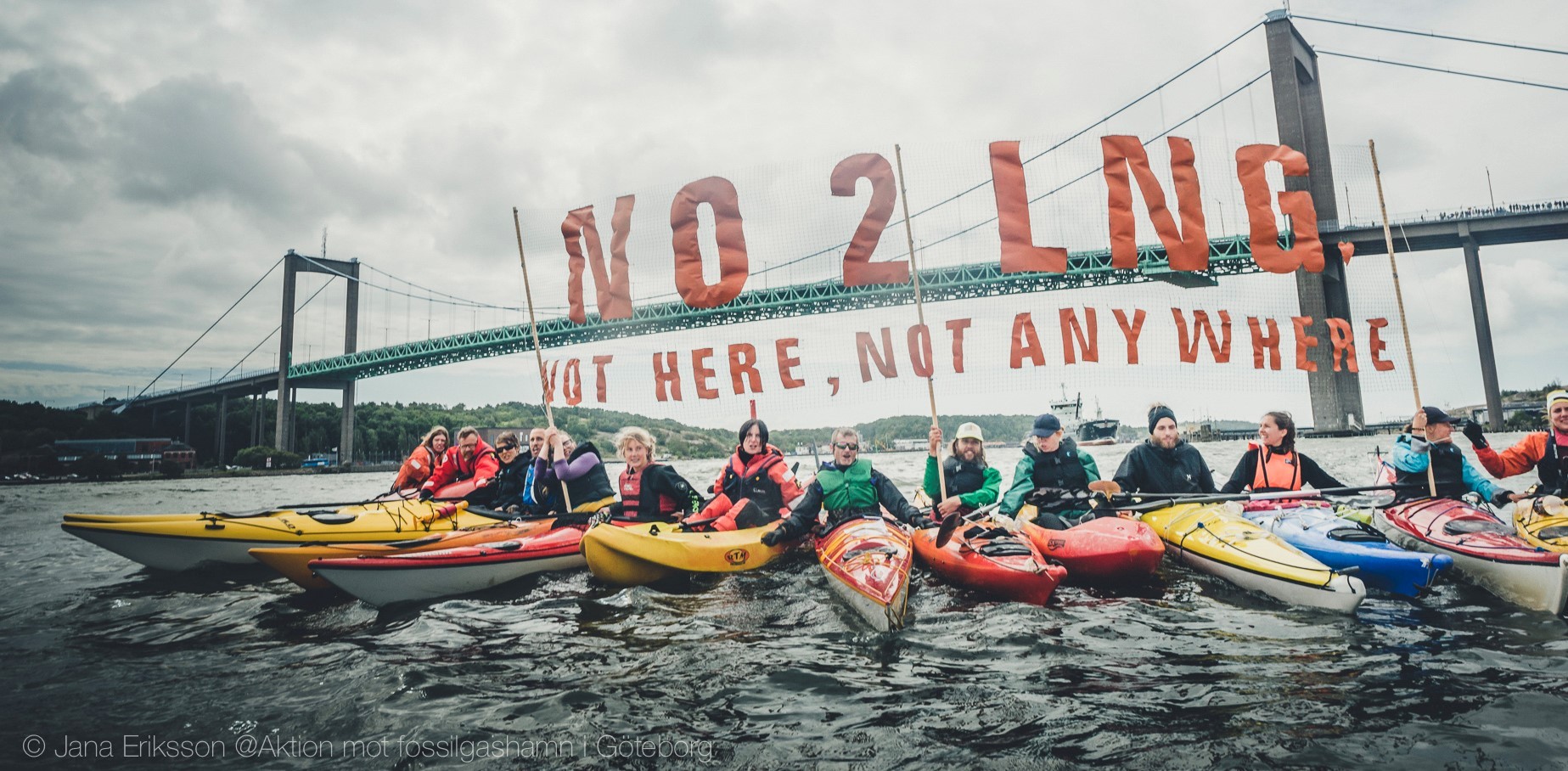 6 September, 2019 @ 08:00

-

8 September, 2019 @ 17:00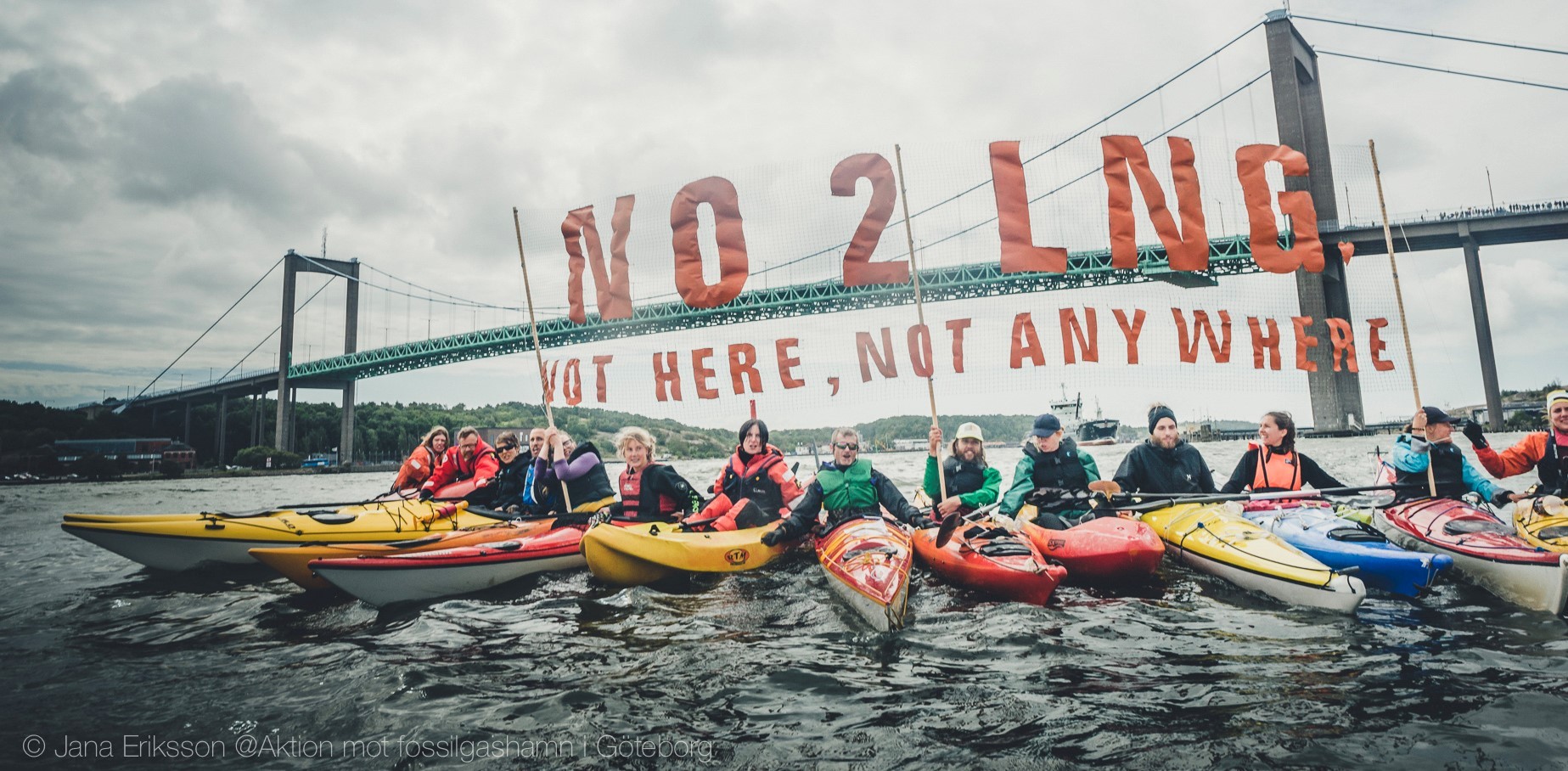 This is a call for the largest disobedient climate justice action yet in Sweden – Folk Mot Fossilgas!
Email sub_marine@riseup.net for more info.
It's time to stop the European fossil gas expansion. Join us for a disobedient mass action in September in Gothenburg, Sweden! A massive fossil gas terminal is planned in Scandinavia's biggest port, to import gas from all over the world. It would double Sweden's fossil fuel capacity. We will stop it before it's even built, before it locks us in to decades more of fossil fuels.
Climate destruction knows no borders – let's show solidarity & join our international allies.
Departure and arrival times are not set yet, as we are in the process of organising everything, but make sure you are available from 5-9 September (the action dates are 6-8 September, but we'll need an extra day before and after for travel). On this event page you can follow updates.
Are you up for coming?
email sub_marine@riseup.net
Are you up for helping to organize transport?
also email sub_marine@riseup.net
Let's go! X
——————————————–
MESSAGE FROM SWEDEN:
(see website here: https://folkmotfossilgas.earth/english)
We are a network of activists with different backgrounds, from different movements, coming together to keep fossil fuels in the ground.
We are part of the bigger climate justice movement.
We are people against fossil gas.
We are Folk mot fossilgas.
And we welcome you to join us.
Why?
In Scandinavia's largest port (Port of Gothenburg), the company Swedegas is building an import terminal for fossil gas (LNG Göteborg). They want to connect the terminal to the Swedish gas grid, which would create a lock-in for fossil fuels dependency for the coming 40 years. A terrible idea!
The Swedish government is expected to make a decision this fall – to allow or to stop these fossil gas imports. We can't rely on them to make the right decision. We need to claim the power of the people.
What?
Folk mot fossilgas is a mass direct action. We will be many and we will be unstoppable.
Folk mot fossilgas is disobedient. We will not hesitate to break the law to protect the environment and our future.
Folk mot fossilgas is non-violent. We will not put anybody in danger or allow ourselves to be provoked by the police. The safety of all people in and around the action is of highest priority.
Where?
Gothenburg, Sweden.
When?
September 6-8th, 2019.
Who?
We call on anyone who wants to act for climate justice, and who agrees with the action consensus, to join us!
We encourage people to come from other countries to join as well.
——————————————–
Facebook event here.