14 August, 2019 @ 08:00

-

20 August, 2019 @ 17:00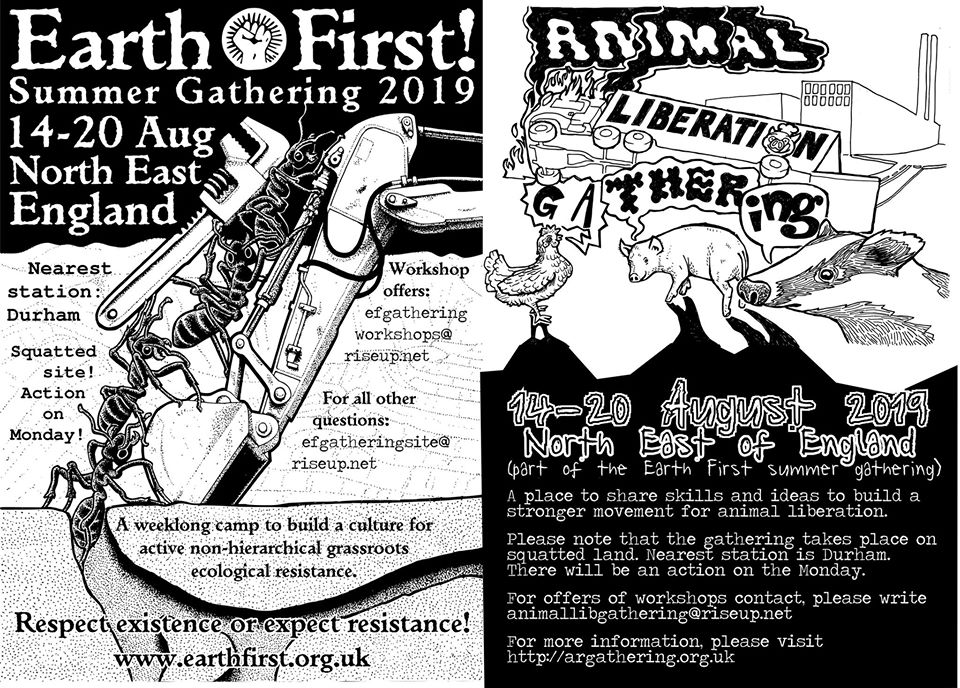 6 days of skill-sharing for grassroots ecological direct action and animal rights – make links, share ideas, and get involved in the struggles against fracking, coal, nuclear, new roads and more. This year's gathering will take place in solidarity with anti-coal resistance in the north-east – with some fun stuff happpening after the weekend! Tell your comrades, bring your friends!
Earth First! is based on principles of non-hierarchical organisation and direct action to stop the destruction of the Earth and its inhabitants
The summer gathering is a chance for people and groups from across the country to network, share practical skills, ideas and inspirations – it's friendly and inclusive so no worries if you don't know anyone; you will soon meet people in workshops and at meal times which are made vegan and collectively.
The gathering includes a programme of workshops that will be uploaded closer to the date, with over 100 workshops in total – some more 'hands-on', some more theoretical (and everything in-between). We'll also have a kids workshop schedule, kids kitchen and more!
More info online soon!
Facebook event here.