19 September, 2019 @ 08:00

-

25 September, 2019 @ 17:00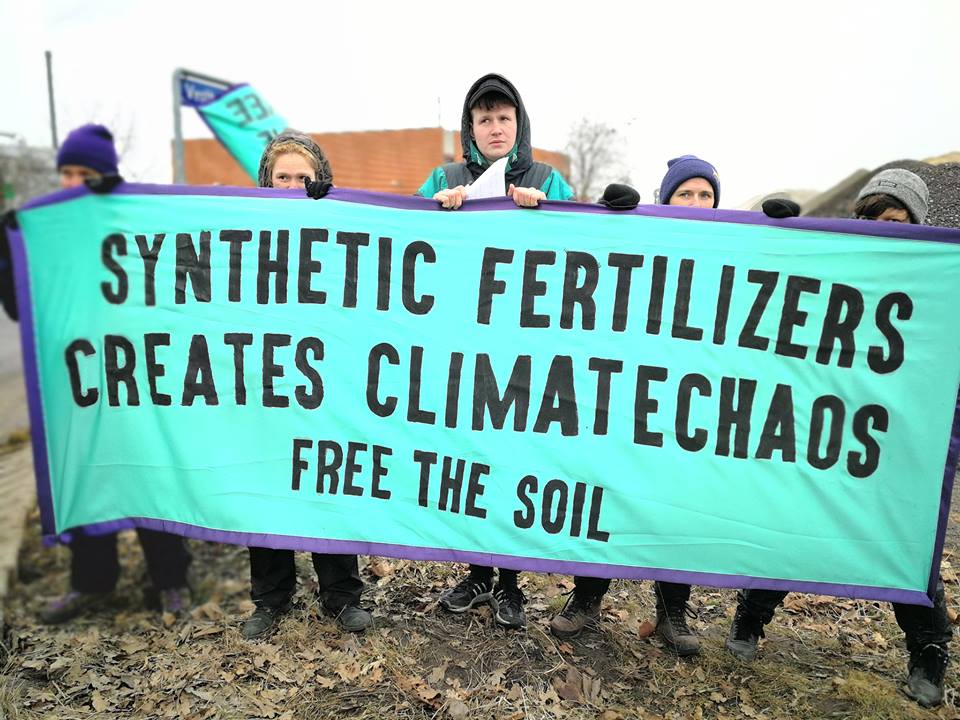 Free the Soil is a campaign to expose the devastating practices and impacts of industrial agriculture and the major role this industry plays in the escalating climate crisis.
Free the Soil is organizing a mass action and camp to denounce industrial agriculture and the synthetic fertilizer industry. The camp and action will most likely take place around the third weekend of September, exact dates are still to be confirmed.
ASEED is supporting Free the Soil by organising collective transport to the camp from the Netherlands. More details such as travel dates, costs and how to sign up will follow in the coming weeks and months.
We encourage you and your group to take part in this struggle! Follow us at ASEED to stay up to date on how you can help make the camp happen by helping with benefit dinners, spreading flyers, and of course joining us to shut down YARA and Free the Soil.