18 March 2020 – Today is the worldwide online release of the Shell Must Fall song by The Sound Of Climate Justice. The song and videoclip tell the story of the disastrous impact of Shell on people and nature and calls for dismantling the oil giant.
In the song and the video we hear about three communities in three different continents that are all battling Royal Dutch Shell in their own way, addressing climate crimes and human rights violations.
The Ogoni community rose up against Shell's oil pollution in the Niger Delta in the 80s and 90s. Supported by Shell, the corrupt Nigerian government used violence, rape, torture and murder to silence the uprising. The Mapuche community in Patagonia (Argentina) fights the dumping of toxic oil and industrial waste coming from Shell's shalegas projects. Lasty, the song honours the Groningers who are not only dealing with cracks in their homes due to gas-induced earthquakes, but also with cracks in their souls.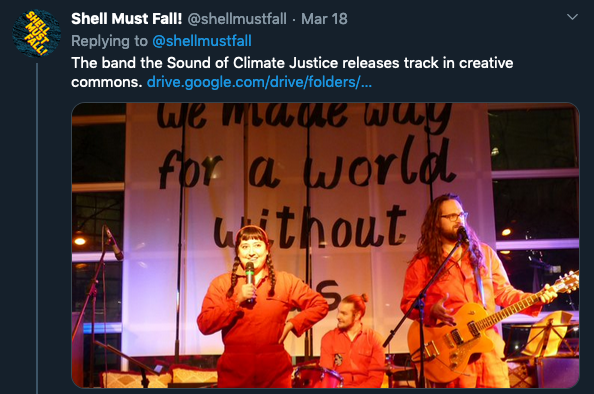 Songwriters and activists Chihiro Geuzebroek and Florian Wolff want to show that Shell will always place profit over life, wherever the company operates. They also want to show that all struggles are inherently connected. "We believe that music, just like activism, has the possibility of connecting, strengthening and encouraging the global movemnet for climate justice" says Chihiro Geuzebroek. The song by the occasional formation of musicians 'The Sound Of Climate Justice' has been produced byErik Spanjers in Studio Moskou and Studio Silvester in Utrecht.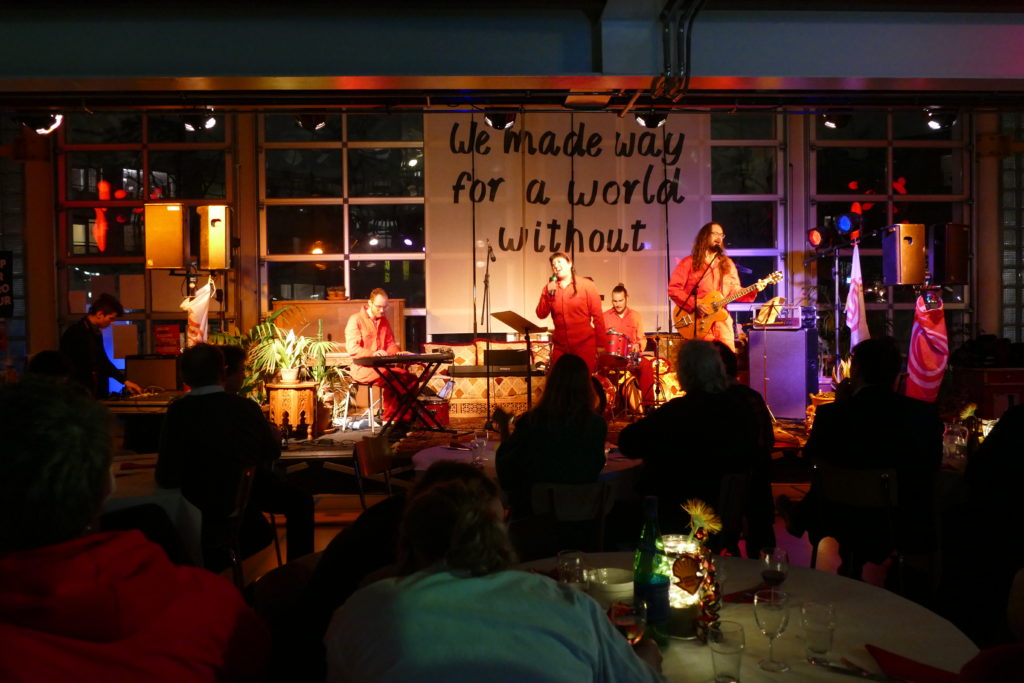 The Shell Must Fall campaign that the song refers to is initiated by the climate action group Code Rood and is supported by a wide variety of action groups and environmental and social justice organisations. The campaign calls for dismantling Shell and targets the upcoming Shell shareholders meeting on the 19th of May 2020 in The Hague. The coalition mobilises for a mass civil disobedience action to block this annual meeting. The Shell Must Fall song is shared on Youtube, Spotify and Soundcloud.