29 January, 2020 @ 16:00

-

17:00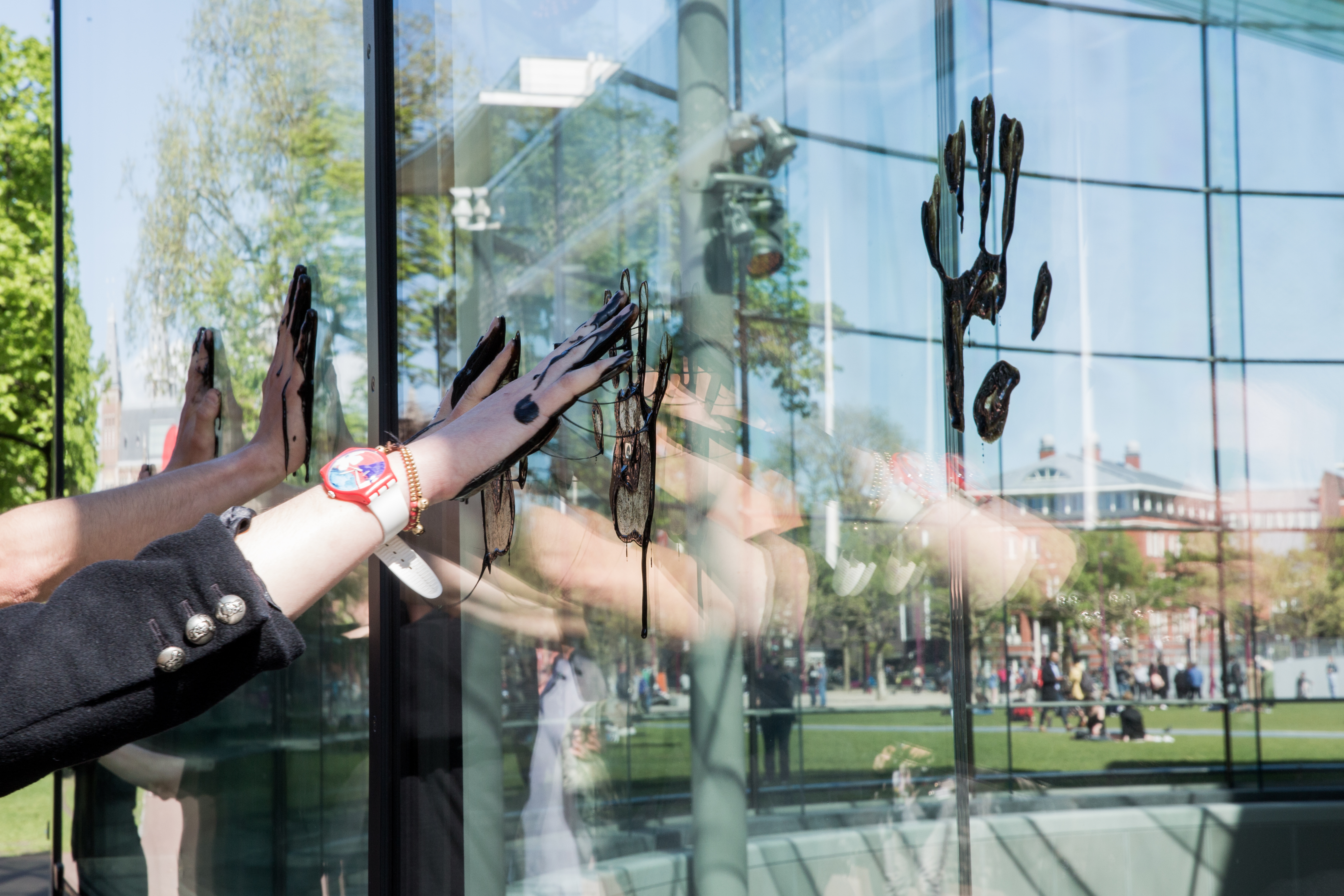 As Australia burns and Indonesia is facing the most extreme floods in years, Shell keeps on digging for fossil fuels and making profits by its destructive practices. On the 29th of January, one day before Shell will anounce its annual profits, we will gather on the Amsterdam stock exchange to show Shells real contribution to the climate chaos. During the performance oil- and blood hands we will print our hands, stained in blood and oil, on a big Shell logo to reveal their destructive impact.
Dress code: black
Programme
16:00: Gather at the Beursplein, in front of the Stock Exchange
16:15 – 17:00: Speech, minute of silence, performance oil- en blood hands
Join us at the Amsterdam Stock exchange || 29 january || 16:00 || Beursplein 5
Rise up for Climate Justice! Shell Must Fall
The image of this event is of the Fossil Free Culture performance "Shell's Dirty Hands" (see here). FFC is a collective of artists and activists who target the greenwashing of Shell in the cultural sector.