27 January, 2020 @ 00:30

-

2 February, 2020 @ 23:30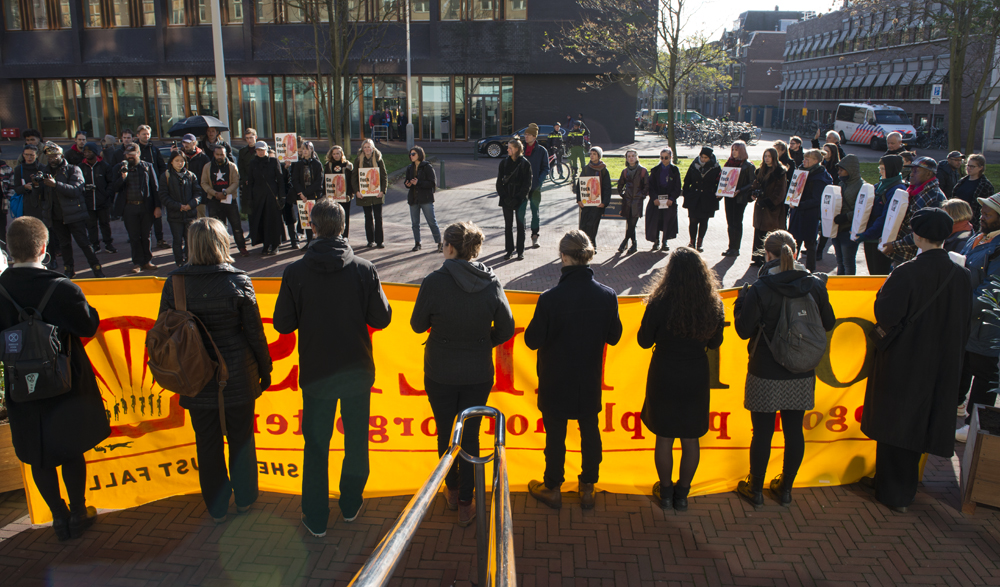 In the last week of January we are taking action against Shell all over the country. You can organize your own action or join an existing action. In the run-up to the action week, visit one of our info evenings and invite your friends to come with you!
Fossil giant Shell is having a devastating impact everywhere: from the Rotterdam harbor to the Isla refinery in Curacao; from the gas-induced earthquakes in the Groningen countryside to The Hague, where Shell has a powerful lobby and the revolving door is always open to politicians; from polluting, bribing and killing in the Niger Delta to the devastating hurricane Irma that destroyed Sint Maarten; from the endless greenwashing on TV, in the newspapers, on social media, on the streets and at Shell gas stations; from influencing schools and universities to influencing cultural institutions and even Staatsbosbeheer.
And while Shell's top management and shareholders are getting richer, the employees doing the dirty work are lagging behind and the gap between rich and poor is growing.
Shell is destroying human lives and nature. Shell is capitalism and colonialism. Shell is a climate crisis.
With Shell Must Fall! we are building a movement that can dismantle the power and destructive activities of the largest fossil multinational in the Netherlands. We demand an end to the Shell era; a fair transition for employees in the fossil industry; recovery for affected communities and ecosystems and a socialized energy democracy for everyone! In the run-up to the May 2020 mass campaign, in which we are blocking Shell's shareholders' meeting, we are therefore organizing the SHELL MUST FALL everywhere action week in the last week of January.
During 'Shell Must Fall Everywhere' we call on everyone to take action to expose Shell. Because people all over the country and even the whole world are standing up to stop Shell and the resistance is wide and growing. Together we will build our movement from the bottom up and make Shell's lies and crimes visible.
Join us and take action against Shell! Stand up for climate justice! Shell Must Fall!